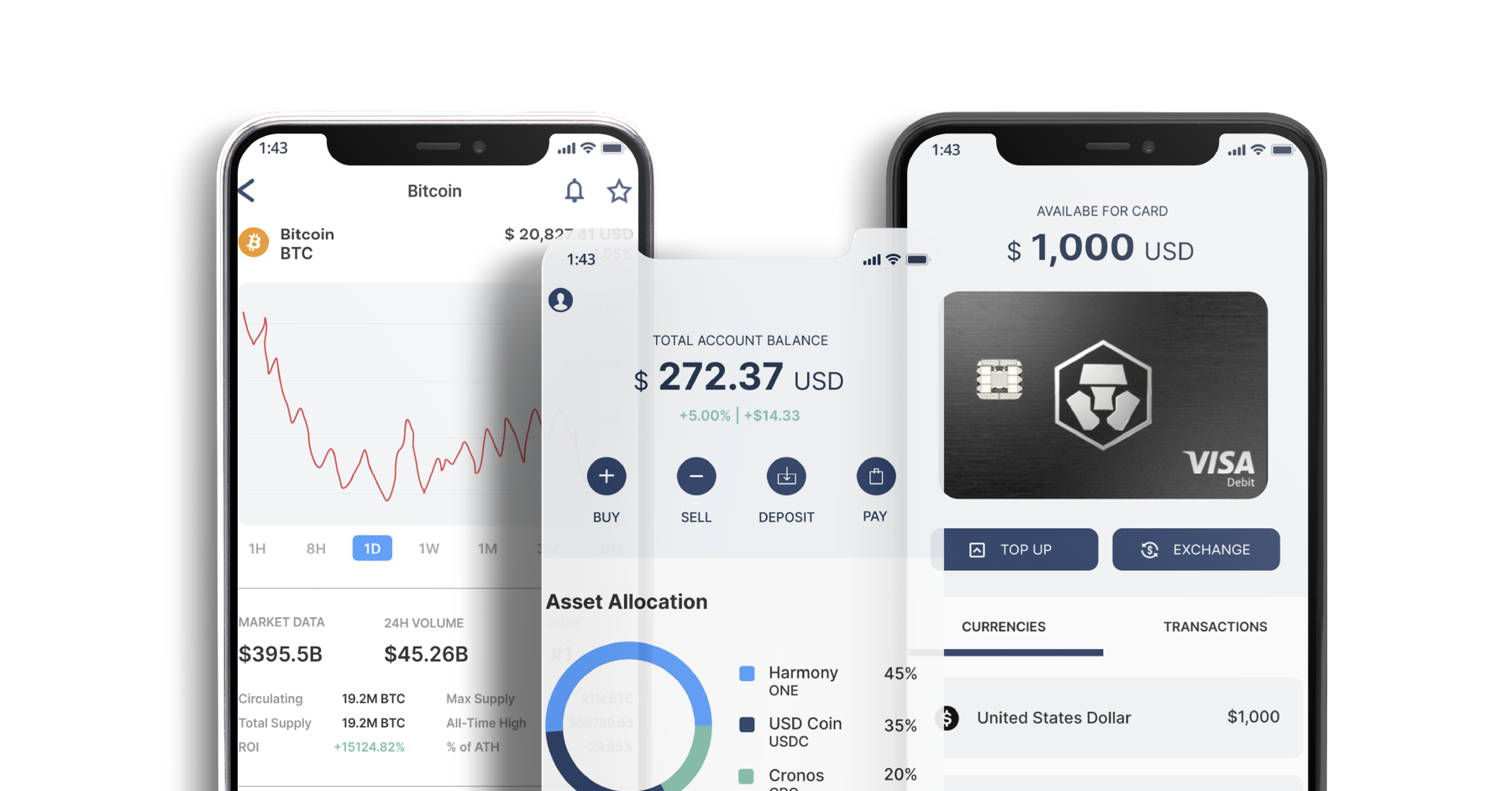 Based on the reviews from the Apple Store page and from the Crypto.com community pages on Facebook, the most consistent feedback about the current design of the app is that it is too overwhelming for new users and even for casual users. Crypto.com has a lot of extra features aside from being a trading app for cryptocurrencies, this includes the following:
– Rewards through daily missions
– NFT Marketplace
– Recurring Buy
– University or Learning Hub
The goal of this design study is to redesign the current UX/UI to come up with a "Lite Version" of the app. I removed some features that are repetitive and moved some features to different navigation pages to make them easier to navigate and less intimidating to users. In addition to that, I made the light mode app for this version.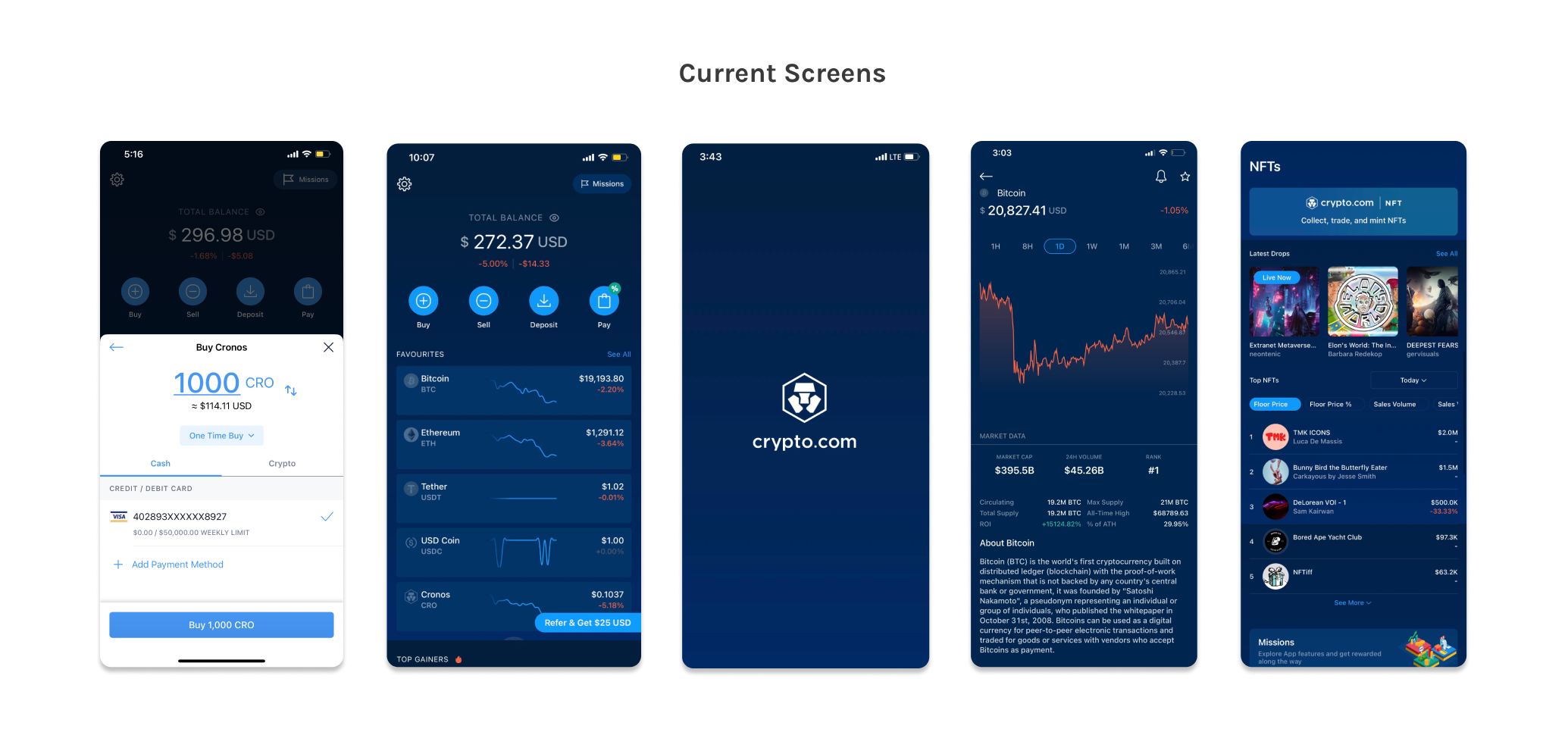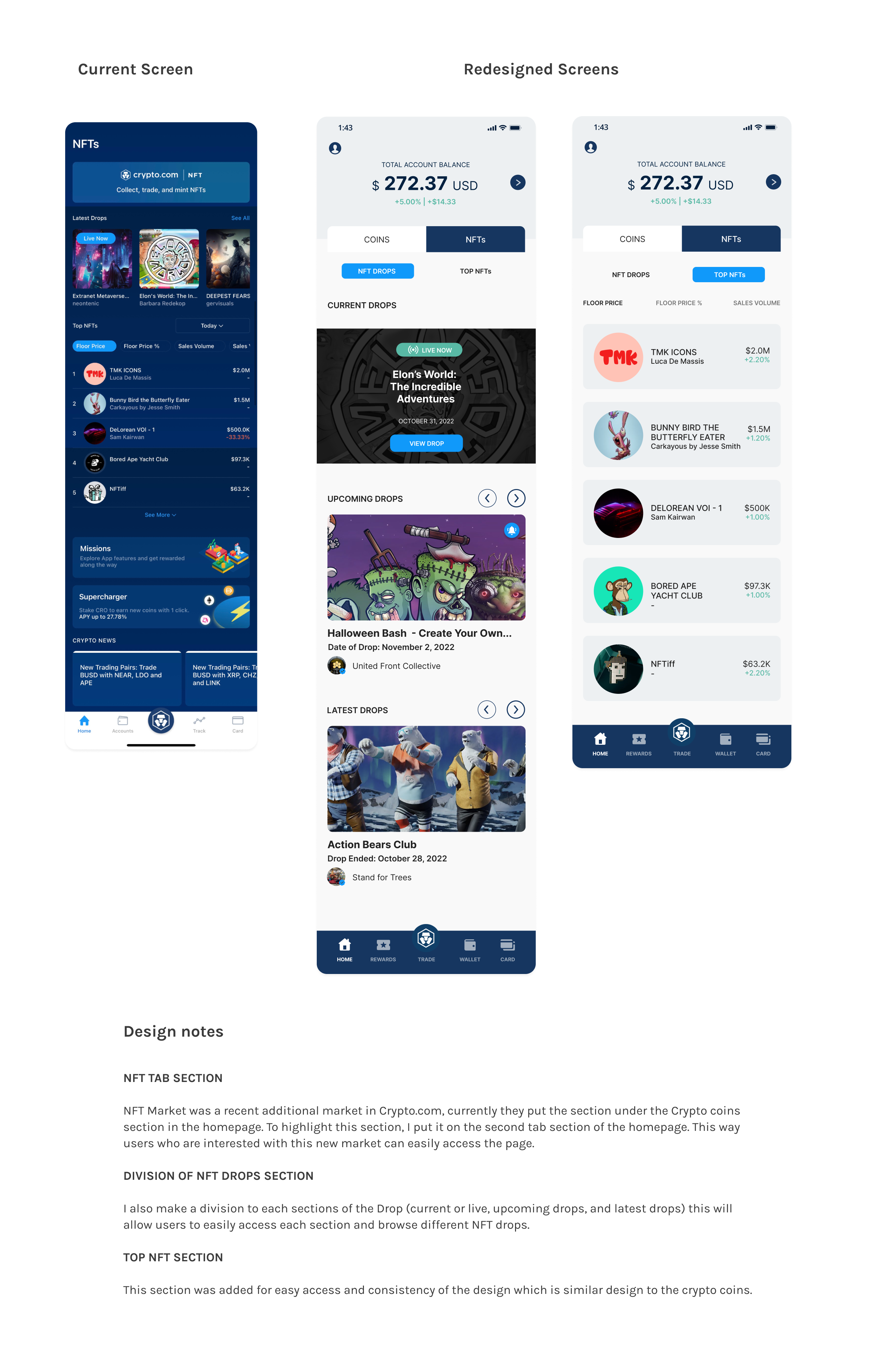 Coin Single PageHomepage | NFTs