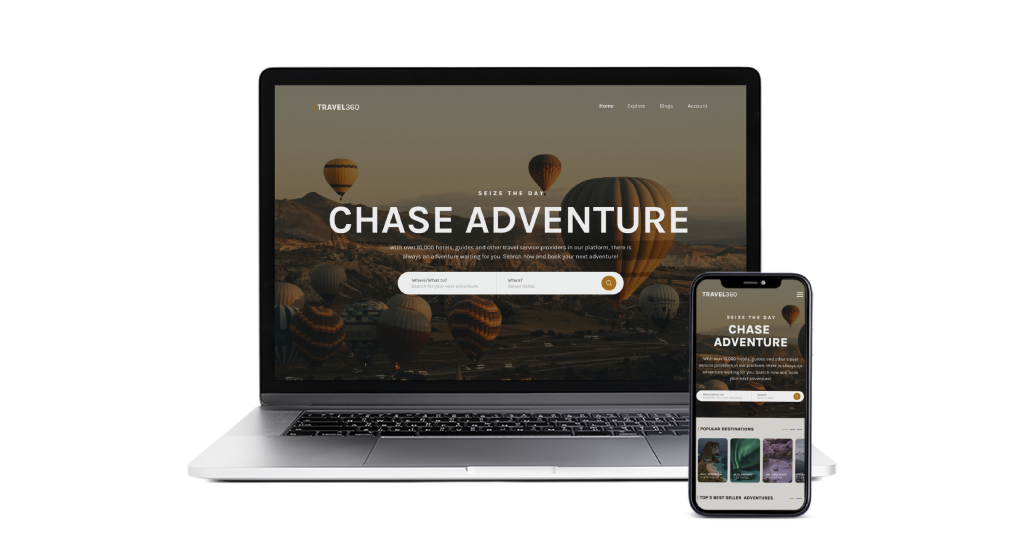 A Responsive Web Design for Travel360
Travel360 is a conceptual brand that aims to provide customers with a seamless and stress-free travel experience. To achieve this, the brand needed a responsive website that would allow users to easily navigate and book travel packages on their desktop, tablet, or mobile device.
The goal of this project was to create a modern and intuitive website that would provide users with an easy-to-use interface, making it simple to book travel packages and browse travel options. The website needed to be responsive, with a design that would adapt to different screen sizes, ensuring a consistent user experience across all devices.